The Town of Hardisty allows various payment options for paying your Utilities or Property Taxes. Payments can be made via:
In Office:
In person at the Town Office (cash, cheque, debit, credit card).
Online Banking
Town of Hardisty accepts online banking payments from all except TD and RBC.
Search for the Town of Hardisty as your Payee
Your account number can be as follows:
Utility Account: The utility account number specified in your bill.
Tax Roll: your tax roll number is your account number.
Customer Account: use your customer ID shown on your invoice.
If you are unsure which account number to use, let us know.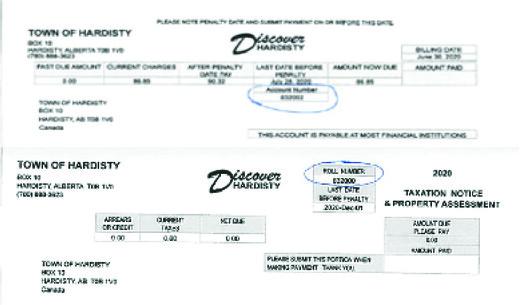 E-transfer
E transfer to payments@hardisty.ca. Please indicate your account number and if the payments are for utilities or property taxes.