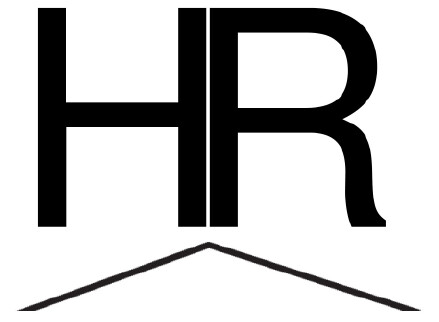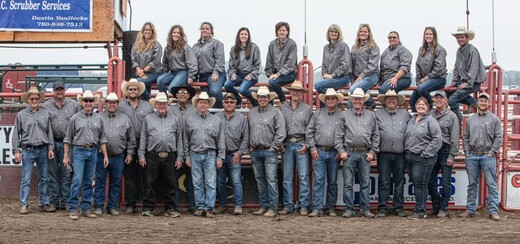 Hardisty Rodeo Association
Hardisty Rodeo has been an attraction for many for over sixty years. It all started back in 1948 when Pete Guenard and Cliff Saville wanted to see if there would be any interest in the area. Initially it was Hardisty Stampede and was ranked a professional rodeo.
In 1961 Dick Nash was bucked off his bronc, "Wagon Wheel" who then kicked and stepped on Dick, braking his ribs that severed an artery. Dick passed away on route to Edmonton. Dick was inducted into the Canadian Professional Rodeo Hall of Fame in 2001.
1963 was the start of the big chuckwagons, so the stampede was moved to where it is today. In 1978, it was changed to the pony chariot and chuckwagons.
In 1982 it was decided to join the Lakeland Rodeo Association. In 1985 the Battle River Light Horse Association decided they would no longer be putting on the rodeo. The Hardisty Rodeo Association was formed in 1986 with Don Ritthaler as president.
Clayton Granger took over the president position in 2004, and Trevor Bitzer as treasurer. These two are still in these positions today.
There have been many upgrades over the years, including two new booths, a new gate booth, fenced in beer gardens/dance area, and the VIP booth, just to name a few.
In 2012 the chucks and chariots were rained out Sunday, so a few locals started the redneck mud rodeo. This involved pulling a person on a tube behind a quad around the rodeo arena. I think everyone that was brave enough to ride the tube ended up with a mud bath.
2013 marked our 65th Rodeo, with record number crowds. We had Danny Hooper for a grandstand show Saturday night, and Sunday, we added (the new to Hardisty), Combine Crunch. There were four entries, Clayton Granger drove the Rodeo combine, Brad Younger bought and drove the Spring Fling combine, Calvin Mielke from Provost drove his, and Rick Fisher drove and won the first Hardisty Combine Crunch. It was a very entertaining show and had most spectators on their feet, especially when Rick almost tipped Clayton over.
The Shotgun Wheelbarrow race was added Friday night of 2015. It was muddy, and hard for the contestants to complete the relay, but our fantastic announcer, Henry Hays, kept the spectators cheering them on.
Hardisty Rodeo has been a successful weekend for many years. It takes a lot of people, groups, sponsors, and businesses to make it happen.
The weekend starts with the free pancake breakfast, put on by the local oil companies. Then it's time for the Street Fair, which takes a lot of organizing by the Hardisty Business Group. Saturday morning is the parade, put on by the Hardisty Elks. Then it is down to the grounds for the rest of the weekend.
2020 Members
President – Clayton Granger
Vice President – Dustin Van Hecke
Secretary – Marge Gausvik
Treasurer – Trevor Bitzer
Gate Committee - Warren Lefebvre
Grounds Maintenance - Kevin Buelow
Rodeo Announcer - Henry Hays
Other Members: Tim Kells, Darrin Gausvik, Brenda Buelow, Chris McMahon, Todd Baumgartner, Tamara Wannechko, Alvin Wannechko, Hobie Campbell, Stevie MacRae, David Hays, Robin Smith, Rod Granger, Brad McClements, Keaton Harbin, Sam Wannechko, Caitlyn Zabrick, Tanya Wannechko, Dale Delowski, Jeff Hebert